Ref:
Date:
Location:
Photographer:
Ref:
Date:
Location:
Photographer:
Painting Workshop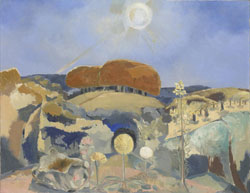 01 December 2018
'Poetics of Space'
Exploring Landscape Compositions
Saturday 1st December
10 - 4
£62, bring your own materials
The Print Shed, Madley, HR2 9JD
Composition involves much more than arranging objects. Using ideas from Bachelard, and inspiration from selected landscape painters, we will explore this subject afresh.
The morning will be devoted to practical drawing and painting exercises and seminar discussion. Topics will include angles of vision, orchestrating space and devices to lead the viewer into and around the picture. The afternoon is free to develop your own composition based loosely on a landscape theme, using any paint medium except pastel.
More info from Richard: 07792 298271
Bookings via Jill Barneby:
07796 673123
jill.barneby@swinmoor.net